Latest News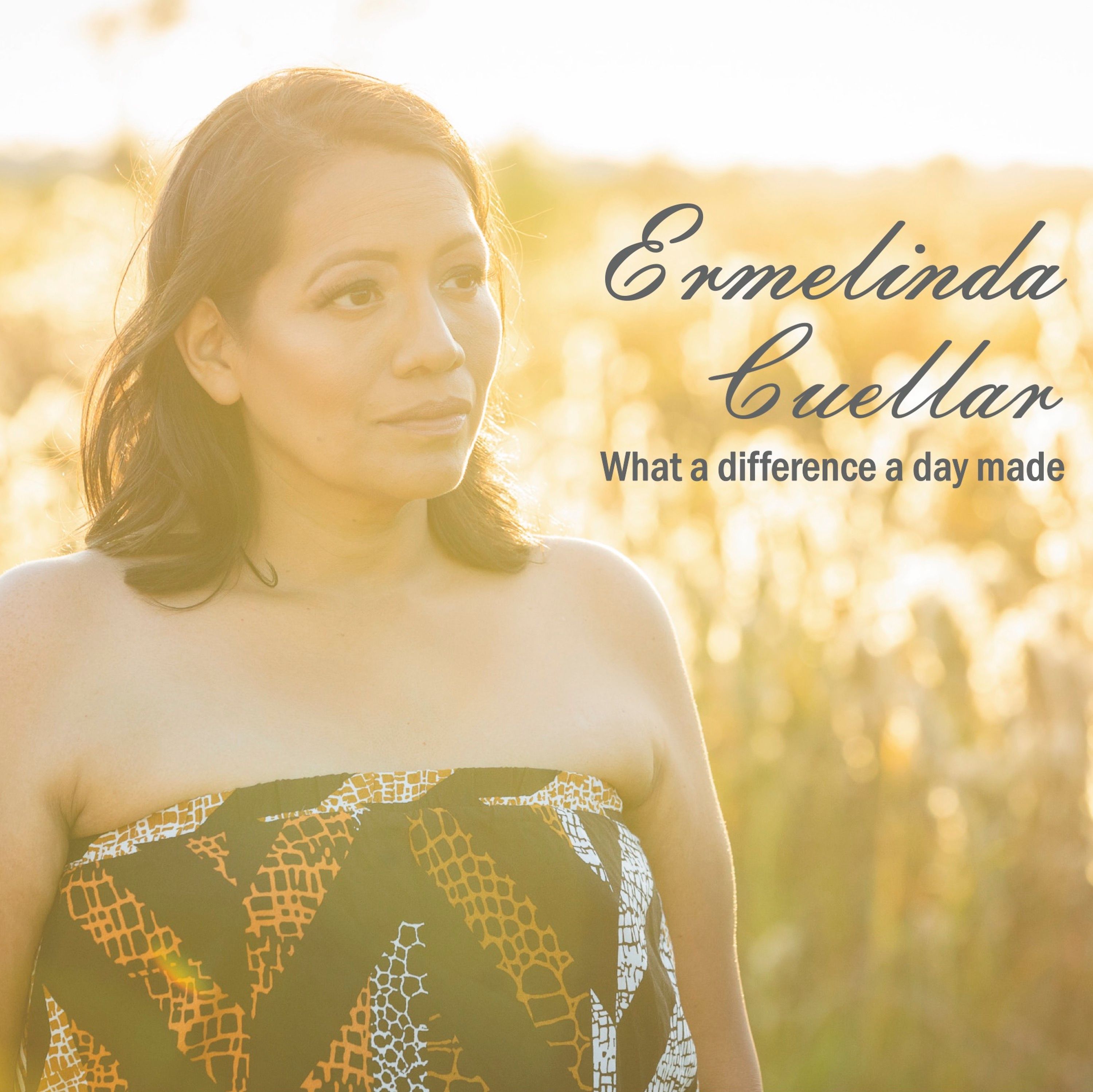 New Music Release: What A Difference A Day Made
What a Difference a Day Made marks American vocalist Ermelinda Cuellar's first widely-distributed release. Born to Peruvian parents in Texas, Cuellar is well-known to Houston audiences playing both jazz and Latin music in the region. Her background, bandstand experience, and training in opera result in vocals with clear intonation, rhythmically precise improvisations, and passionate story-telling in both English and Spanish. Listeners remark that her vocal quality is reminiscent of Ella Fitzgerald. The authentic Latin grooves provided by some of Texas' top musicians provide a heartbeat for this album that she hopes will "lighten your soul".
The project was conceived at the height of the pandemic. With venues closed, Cuellar wanted to create work for her underemployed bandmates. They began recording in December 2020, but Covid hit close to home. Percussionist Anibal Ambert came to the recording session with what he thought was a cold after a negative Covid test. A few days later, he was re-tested and found to have Covid. His condition worsened rapidly, and five days later he died. Heart-broken, Cuellar found it difficult to even listen to the project, or to find the strength to finish it. However, she and the band knew Anibal would have wanted them to push on, and put their collective work out into the world.
Ermelinda learned resilience and how to make the best of situations from a young age. Her Peruvians parents secured work as live-in servants for a rich woman. It was here that she first heard live bands and beautiful recordings at the events in the Houston mansion. Due to racism and attitudes toward immigrants, the way the family was treated worsened, and the family had to leave from their living situation. However, the music she heard inspired her to pursue a career as a vocalist. Largely self-taught at jazz, she holds a degree from Opera Performance from the prestigious Moores School of Music at University of Houston.
"The lush and penetrative vocal textures of Ermelinda Cuellar are entrancing displaying an elegance that's unparalleled to others. Her vocals caress the melodies, imprinting gentle cascades, sleek glides, and flickering embers along the melodic progression with an ease that is bewitching." Susan Frances- Jazz2Love
"It's a celebration of life and love through Latin music and straight ahead jazz. This acutely beautiful, masterfully created, and heartfelt at every turn new album of pure, unadulterated decadence"          Anne Carlini- Exclusive Magazine- CD Reviews
"All she has to do is sing a few bars of the first song on What a Difference a Day Made and you'll be captivated by the dolorous and seductive- mezzo of Ermelinda Cuellar… she sings with expressive poignancy, digging into the meaning of words and phrases with particular feeling to make emotions live and breathe in the music." Raul Da Gama- That Canadian Magazine
Feel free to sign up for my mailing list and check out my up coming performances in Houston.
Please contact the artist directly for interviews or questions. CDs are available.
My album is available and streaming now on all platforms! What A Difference A Day Made
For those who would like a physical copy (CD). I am selling those CD for $20 plus shipping and handling. Let me know if you would like to be able to download songs individually on my website. More than happy to make that available.
"Music gives a soul to the universe, wings to the mind, flight to the imagination and life to everything." Plato 
Latest Track
0:00/4:51

0:00/4:30

0:00/5:16
I love being here with you
Ermelinda Cuellar